Heidelberg Materials Safety Principles; Safety by Choice, Not by Chance
Plant, conveyor construction and New Windsor quarry development under Mine Safety and Health Administration jurisdiction (MSHA) 30.CFR section 46,56
Union Bridge/New Windsor MSHA Mine ID# 1800017
Heidelberg Materials Plant & Project Safety Manager: Andy Rigler cell # 240-357-4071
Joseph B. Fay Company Safety Manager: Hugh Hynes cell 443-962-0217
Think Safety, Talk Safety, Teach Safety, Work Safety and Live Safety
Construction zones are hazardous work areas. No trespassing allowed.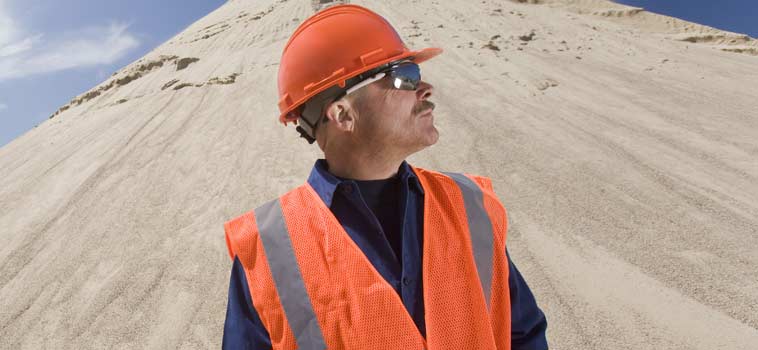 Lehigh identified reserves and began to acquire properties in the 1950's
Original New Windsor Quarry MDE permit area = 242 acres. Surface Mine Permit to mine 66 acres of the 242 acres issued in 1990.
As part of the 1990 permitting process:
Berms and landscaping installed in site sensitive areas
Hydro-geologic investigation conducted between 1985 and 1989
State and local officials established "Zone of Responsibility" (ZOR), the first in the state of Maryland
Carroll County established Mineral Resource Overlay (MRO) areas to allow for mining
MDE Surface Mine Permit Application Expands area to 891 acres
Meets all Carroll County Zoning setback requirements
Honors ½ mile setback from the Town of New Windsor. Original MR was considerably closer to the town limit.
Establishes overburden stacking areas
Federal / State / County Permitting process has been a 9 year process with the New Windsor Quarry and Limestone transport expansion project encompassing Carroll and Frederick Counties, 4 Departments of MDE, 1 Department at DNR and 1 comprehensive Federal permit with Army Corps of Engineers (ACOE). The permitting process is complete with a culmination of 40 separate approvals and permits.