Subscription to news and updates will contain both blasting and road closure notifications and may include other event notifications that the public will benefit from. Subscribers can easily choose to unsubscribe.
Sign Up for Our E-Newsletter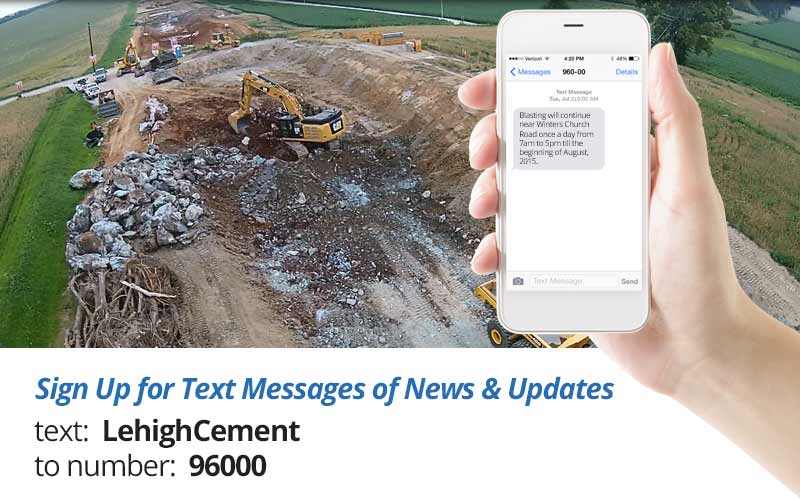 Sign Up for Voice Messages
Opt-in Terms: Summary Terms & Conditions: Our mobile text messages are intended for subscribers over the age of 18 and are delivered via USA short code 96000. You may receive multiple messages per month of text alerts. Message & Data Rates May Apply. This service is available for phones with text messaging capabilities, and subscribers on AT&T, Verizon Wireless, T-Mobile®, Sprint, Virgin Mobile USA, Cincinnati Bell, Centennial Wireless, Unicel, U.S. Cellular®, and Boost. For help, text HELP to 96000, email NWQinfo@lehighcement.com, or call +1 410-775-0290. You may stop mobile subscriptions at any time by text messaging STOP to short code 96000.